Update :Class 1 Level 3 gowns available on a direct import basis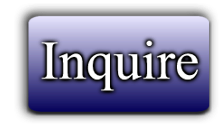 ---
Update :Class 1 Level 3 gowns available on a direct import basis
Disposable Isolation gowns Import Program
. The gowns are CPE Series 1, Level 3 They are not surgical gowns. I have attached two testing reports, for your perusal. I have also attached CPE gown information. We want to reiterate these are not AASI/AAMI surgical gowns I
We have already delivered into the USA market over 20M units around the country over the past 4 weeks. Delivering when we promise and offering the quality we say in our reports.
we import 2 weights these prices are FOB CA allow 8 weeks for delivery
65 grm $1.85 ea
120 grm $2.55 ea
No domestic inventory.
A logistics person will work with someone on your team to keep you posted on every step from China to Port LA, through Duty into my warehouse in California. We will pack out based on your height requirements.
Timeline: upon receipt of po and wire, 10 days production, 18 days water, 2 days port and 1 day turnaround has been the average. Then freight where ever in US - max 8 days to east coast.
---