B 767 300ER P2F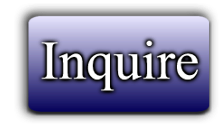 Catalog #120151
Catagory:
Aircraft
Dragon's Price:
CONTACT US
Date Added: September 26, 2020 23:42
---
B 767 300ER P2F
We have a client interested in the same aircraft but can only commit to 125 hours -
Would you be interested in the other 125?
available for long term (12 months)
charter
or
ACMI lease
or
combination of the above
Terms/Conditions:
1. Aircraft: A330-200 P2F
2. ACMI - 250 hours per month
3. Term of Agreement: 1 year
4. Pricing / Monthly Guarantee: USD $4,995 per block hour / 250 BH's per month (to be confirmed with base, routing, start date, type of cargo)
5. Payment: Monthly Guarantee paid bimonthly in advance. Excess hours and reconciliation to be invoiced and paid the following month.
6. A refundable Security Deposit in the amount of $500,000 will be required upon Contract execution, to be placed in Escrow. Deposit to be refunded 30 days after end of contract.
7. Carrier call signs are to be used but overflights/nav fees and permits are to be paid by Charterer.
8. European Operator
9. 3 crews
10. CCAR 129 with operator but for select city's in China need to know if they plan to base the aircraft?
If client wants to proceed need LOI with deposit placed in escrow account with Wright Title Co.
Boeing 767 300ER P2F Cargo Capacity
Tonnage - 42.5 CBM - 235
Attached generic photo
---