FOR BID - EDIsecure XID 9330 high-volume ID card printers Retail $9000 Each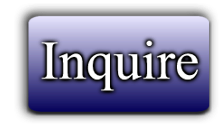 ---
EDI Secure XIDie 9330 Card Printers
Quantity - 75
Condition: USED WORKING UNITS
Model Number: 9330
Retail - $9,000
***This is a BID OPPORTUNITY. Please send us your BEST offers and how many units you are interested in. We will sell any quantity - this does not have to be a take all.***
These are on eBay for $1500 FOR PARTS, these units are power tested working.
About this item:
Product Features
Easy-to-use design
The XID 9330 retransfer printer offers several features that offer maximum flexibility in a professional environment and innovative benefits for ease-of-use and durability. A rugged, industrial design with a compact shape allows for heavy-duty use in a relatively small area. The heavy-duty ART retransfer film helps increase the life and durability of your ID cards. The built-in operating panel with LCD display makes the printer easy to setup and operate, providing low ribbon warnings, cleaning notifications, automatic ribbon detection, and other functions.
High volume printing
The EDIsecure XID 9330 offers IPM or advanced intelligent printer management. This feature allows the user to connect up to seven XID 9330 printers to a single server or PC for high capacity production of up to 840 cards per hour (4.3 seconds per single-sided card). With a parallel workflow higher system availability can be achieved so print jobs and any encoding data are routed security to the correct printer, even in a distributed network environment.
---