ENGINES PROMOTION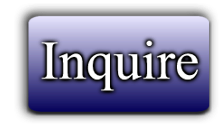 Catalog #121065
Catagory:
Aircraft
Dragon's Price:
CONTACT US
Date Added: October 16, 2020 01:52
---
ENGINES PROMOTION
Engine CFM56-3C1 models for sale and Lease.
We have offers on the following Engines for sale and to lease and some as unserviceable for spares.
Please confirm any serious interest and send an RFQ and any any other relevant details, for a formal
offer.
1) Engine CFM56-3C1 model
Cycles Remaining: 1407 at A, 1111 at B, 1062 at C
EGT Margin – 11 degrees at B
Full QEC except Throttle Box and mount fitting
Fresh EASA RE tag from Magnetic MRO
Availability: Ready to go
Target price: $585
Lease price $ 49 K for 1 month
See ppw on the link below:
https://www.dropbox.com/sh/wg409tquxu5q5ya/AACHV18Zl8gVBWXwY4psBZAJa?dl=0
2) Engine CFM56-3C1 model
Cycles Remaining: 4901 at A, 4580 at B, 4176 at C
EGT Margin – 13 degrees at C. Price: $1.5M
3) 2 unserviceable CFM56-3C1 engines
---