Two (2) UNUSED 7.9 MW Siemens SGT300 Industrial Gas Turbines, 60Hz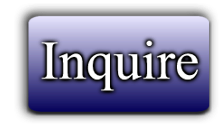 ---
Two (2) UNUSED 7.9 MW Siemens SGT300 Industrial Gas Turbines, 60Hz
- PRICE: USD 5.95 MM BOTH, FAS southamerican port ------
Main Features:
Dual Fuel (Natural gas & Diesel), Dry Low Emissions (DLE)
Combustion System, Brand - Siemens (GT).
Model SGT-300, Single-shaft. Power generation: 7.90 MW(ISO).
Heat rate: 11,772 kJ/ kWh (11,157 Btu/ kWh).
Quantity: Two (2) Units.
Alternator: HYUNDAI (Gen.)
Electric Generator, Voltage 6.9 kV Frequency - 60 Hz,
Vibration monitoring system BN3500.
Start system: Hydraulic Motor and Pump
AC Electric Motor Driven.
Commissioning: Spares, 2-years spares.
Commissioning tools, 1-year consumables.
Dimensions: Generation unit 13.50 x 2.85 x 5.02 (M).
Unit Weight: Generation unit 55,111 KG / EA.
Preserved by the Manufacturer for long term storage.
Year of Manufacture: 2016
Locatio
---