Holmes ultrasonic humidifiers USA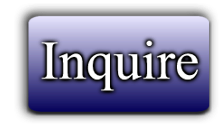 Catalog #123049
Catagory:
Clearance/Liquidations
Dragon's Price: 16.00 USD
Date Added: November 19, 2020 04:33
Quantity: 6000
---
Holmes ultrasonic humidifiers USA
Item number: 39423
Holmes ultrasonic humidifiers
Total: 6 000 pcs.
Ultrasonic humidifier for small rooms and personal use. Quiet operation.
Cool mist propelled by high-frequency vibrations. Energy efficient. 4 gallon capacity water tank; humidifies for 18 hours with full tank.
Removable tank for easy filling. Easy grip tank handle for easy portability.
Mist output and direction controls provided. Filter-free design.
Price take all: 16.00$ each
FOB: LA, USA
---