Bulk order for Toupees; Wigs and Hairsystems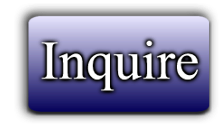 ---
Bulk order for Toupees; Wigs and Hairsystems
We have big quantity of Men toupees and Ladys wigs in stock for immediate shipment.
Our regular stock models include:
Lace; Thin skin knotted;XTS Super thin v-looped skin; Q6(lace and poly); all fine welded lace; Fine mono; Silk base;etc.
Medical wigs and other luxury wigs are also available for your choice.
=large quantity of stock inventory.
That covers over 40 models of 30,000+ pieces.
We will have V loop super thin skin units in stock very soon.
Are you interested in ?
It is in all colors and big quantity.
What hair color and quantity do you want?
We can keep them for you once they are ready.
---