EXCLUSIVE MODERN HIGH SPEC SUEZMAX TANKER FOR SALE // MT MARFA (BLT 2017 AT SWS)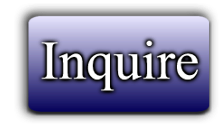 ---
EXCLUSIVE MODERN HIGH SPEC SUEZMAX TANKER FOR SALE // MT MARFA (BLT 2017 AT SWS)
FOR SALE MODERN HIGH SPEC SUEZMAX TANKER
VESSEL WAS CONSTRUCTED AND SUPERVISED BY CURRENT OWNERS
AT FIRST-CLASS CHINESE SHIPYARD TO VERY HIGH SPECS WITH A LOT OF EXTRAS
MT MARFA (EX H1352)
MALTA FLAG
DWT ABT 159,512 MT
BLT 09/2017 AT SWS
CLASS BV
NEXT SS/DD 09/2022
LOA 274.2 M
LBP 267 M
MOULDED BREADTH 48 M
MOULDED DEPTH 23.4 M
SUMMER DRAFT 17.21
GT 82,870 / NT 51,586
M/E HYUNDAI / MAN B&W 6G70ME-C9.5
AUX/E 3xYANMAR / 6EY22LWE
Main engine IMO NOx emission standard: Tier II
WBTS FITTED
LDT 25,275
SPEED /CONS
12.5 KNOTS BALLAST VLSFO 30 mtns / LADEN VLSFO 36 mtns
13 KNOTS BALLAST VLSFO 32 mtns / LADEN VLSFO 38 mtns
(all dets abt wog)
Vessel is currently at Galveston Offshore Lightering Area (GOLA) where INSPECTABLE.
HOLDING AGENTS' DETAILS HERE.
HOLDING FULLEST DETAILS HERE INCLUDING MAKERS' LIST & PHOTOS EVIDENCING VESSELS' EXCELLENT CONDITION WHICH CAN BE PROVIDED UPON SERIOUS NAMED INTEREST.
FAIRLY PROMPT CHARTER FREE DELIVERY BY ARRANGEMENT.
CAN CLOSELY GUIDE YOU.
PLEASED TO HEAR YOURS.
---