KIDS (Brand KIABI) Little Boys Hoodies -Offer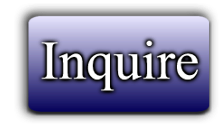 ---
20-0917-GARCN-1013—KIABI KIDS Little Boys Hoodies
Brand : KIABI
Description :
KIABI Little Boys velboa lined zip sweatshirt hoodie .
3 colors, 9,563 pcs/color, size: 1M-3Y, heavy weight 380G.
Full the original labels, big OPP packing, details see attached.
Qty : 28,689pcs
Price : $3.99 / pc.
Note; that this label is from the original buyer. All the labels on the products had been made under the authorization of the brand name owner. No release letter will be available. Buyers have to confirm by themselves if this label can be imported and sold it in your respective countries. Also confirm prior to purchase that the import and reselling of any products will not lead to trademark, copyright or registered brand infringement or any other legal issues.
**All due diligence is the responsibility of the respective parties.
---