Aircraft Interior Components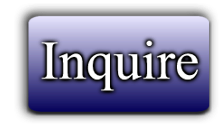 Catalog #123124
Catagory:
Aircraft
Dragon's Price:
CONTACT US
Date Added: November 21, 2020 02:15
---
Aircraft Interior Components
We are capable of getting that one replacement part to you immediately or outfitting your whole fleet with the components you need. Most orders ship within 1 day. Supplier has over 7,000 parts in stock daily and a team to get your order out ASAP. Email with your needs to receive a prompt quote.
One-Stop-Shop For All Of Your Interior Needs
AOG or Routine we get it to you ASAP!
All parts can be supplied with a dual release FAA 8130-3
PCUs, SEBs, SPMs, RJUs, RJMs, Monitors, Actuators, USBs, PC-Power, Outlets and much more. If you are in need of an interior component get in touch with us for a quick and easy quote.
---