Rare Euro 1980 Porsche 928 S 5-Speed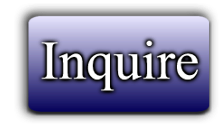 Catalog #123125
Catagory:
Vehicles
--
Cars
Dragon's Price: 18,950.00 USD
Date Added: November 21, 2020 02:19
---
Rare Euro 1980 Porsche 928 S 5-Speed
In 1980 Porsche introduced the 928 S which featured a modified 4.7-liter engine producing 300 horsepower. The American version that debuted three years later in 1983 was rated at only 234 horsepower due to emission and government regulations making these European Spec cars the ones to own. This 1980 Porsche 928 S 5-Speed European model is an extremely collectible car and offered in an excellent color combination of metallic blue with black leather interior. 77k miles (125k kilometers). Its been sitting for a few years and is ready for servicing and minor cosmetics. The European 928 S was a fast car due to its powerful revised 4.7 L engine while the North American models used smaller valves, milder camshafts, smaller diameter intake manifolds, and additional pollution equipment in order to meet emissions regulations. Dont miss this increasingly rare and desirable European Spec 5-Speed 928 S.
Price: $18,950
---