Interdrain trencher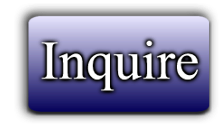 Catalog #123641
Catagory:
Plant and Equipment
--
Plant
Dragon's Price: 270,000.00 EUR
Date Added: December 01, 2020 02:33
---
Interdrain trencher
Interdrain 6050HT , bought in 2016 and it was only on two jobsites
INTERDRAIN 6050HT, year 2005
The machine is equipped with boom for drainage pipes. And a digging boom with extension up to 10m! which we are using for slurry walls.
It was originally used for dewatering, which is also possible.
trencher has got now 6500 hours on the clock.
Technical specs:
weight 28 tons
length 11,5m
width 2,95m
height 3,1m
VOLVO engine with 397kW (540 horsepower)
max chain speed 6m/sec.
working speed 0-3,6 km/h
travel speed 5,5 km/h
PRICE : 270 000,00 EURO
---