Otg German,cif HK ,cif Dubai 3m 1860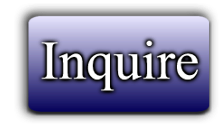 ---
Otg German,cif HK ,cif Dubai 3m 1860
*1860 1.5B + RR's to 2BN – OTG Germany - $2.10 + 10% - 8,33 and 33,33 open*
LOI, ICPO, LOA, Bank RWA – $3,135,000,000 BCL to Luxemburg Holding – or, Cash to Escrow German Law firm.
Address to: 3M Private Seller C/o Asetain (Pty) Ltd.
Plus, 500MN per week on future production runs – TBD
The factory in Germany is under 3M License and build with 3M Machines with Dubai funding we deal with CEO who phoned us last night that our allocation is ready to be uplifted.
**************************
*1860's 20B CIF Hong Kong $2.00 + 10%*
*1860's 20B CIF Dubai $2.10 + 10%*
Ready to ship now MOQ 1B
If transferable LC, then funds are released at the destination.
If Escrow, funds are released upon Bill of Lading.
4,33 Open
33,33% Open
---