F2000 wanted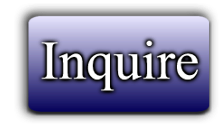 Catalog #125893
Catagory:
Aircraft
Dragon's Price:
CONTACT US
Date Added: January 11, 2021 00:58
---
F2000 wanted
interested capable buyer in Africa is looking for a F2000 falcon with a budget of UNDER 9.m
YOM younger the better obviously within budget.
MUST be off market please do not send offers you locate on Internet buyer can also easily locate them
Procedure will be via escrow only so do not send aircraft if seller doesnt accept escrow procedure
There will be NO LOI nor Mandate without first an acceptable offer having enough detail for the client to make an informed decision. Please do NOT bother replying if you cannot send a basic offer and mini packs if required.
Please only off market aircraft...
Not from Internet.
Do NOT send our request to nor send us offers from : CSDS (provide intentional misinformation & do not accept normal escrow procedure) Carlos Grant Jnr BAE Aviation, Flyarmenia, IGR, STAT, CGA (Canada) , Seefin aviation, dumpu60, Willie Potgieter, Cogedis Aviation, Primebridge Group, Navin Shrestha ALAS Group these firms do not work with required safe/ standard escrow procedure. MFS Aircraft (no trust), Air Dream Aviation, (Poor reputation); MENA AERO... BAHRAIN... i.tarapathi@mena.aero ( NO ETHICS)
Fly Jordan Airlines we do NOT recommend nor do any business with this firm !!!
llorenz@worldwidellc.com; Juan Manuel Cabrera & R.Raoufi TEKNOTEK (TOTAL time wasters FAKE offers ) .
Procedure will be via escrow only
---