MTWS001 Wireless BT TWS Headphones Europe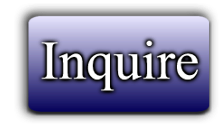 ---
MTWS001 Wireless BT TWS Headphones Europe
Item n
umber: 39974
MTWS001 Wireless BT TWS Headphones
Total: 2 500 pcs.
Price take all: 11.99 EUR pcs.
EXW Germany
Only 7 grams, with perfect sound.
Manta MTWS001 in-ear bluetooth headphones become an indispensable possible life of their own. Thanks to the modern Bluetooth 5.0 technology, it can reproduce your music faithfully. The sound will set you up with lows and equal lows tones, realistic singing and high notes highs. The weight of 7 grams (each earbud weighs only 3.5 grams) and a personal shape with three support points make you forget that you have in your ears. All you have to do is listen to your music.
Real wireless.
TWS technology makes our headphones wireless. The end of the right tangled cord. Nothing becomes your actions in our own trust values. The MTWS001 headphones are IPX5 waterproof, so you dont have to worry about their function when you practice your favorite sport.
multitasking
Each headphone is involved with a control button. With their help, you can work all the features, such as: B. Make amends you heard the taste on the right earbud, the volume right and by the volume of the volume on the left earbud. Thanks to this solution, operation is intuitive.
Do you have two phones This is no longer a problem.
Our headphones can also be used as a set for making phone calls while driving or cycling. So that you can do it safely, you only have one handset. Thanks to the ANC (active noise reduction) system, the most important control powers are obtained.
The headphones are connected to a small pocket that fits right into your pocket. This is no no other box. The contract container has a built-in rechargeable battery with which you can charge the headphones up to include. They may be able to work their working hours up to 9 hours. The case was separated with 4 LEDs that indicate the charge status of the battery management. You will never again be selected by a lack of energy. You have the headphones out of the case, that you have, that you have and that you connected. You dont have to listen to your favorite music.
Technical specifications
BLUETOOTH
BT 5.0, range up to 10 m
CONTROL
Keys
WORKING TIME
3h
CHARGING TIME
1 hour
WATERPROOF
IPX5
ADDITIONAL FUNCTIONS
Automatic pairing
The headphones can be charged up to 3 times via the docking station (box)
Intelligent passive noise reduction
Compatible with Android and iOS
Surround stereo sound
Power supply for 5V micro USB charging box
EAN: 5903089904922
---