CAT ENGINE / GENERATORS - Ref : P/B1 / POWER PLANTS FOR IMMEDIATE DELIVERY - Ref : P/B1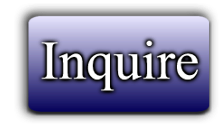 ---
CAT ENGINE / GENERATORS - Ref : P/B1
We are pleased to offer below Engine / Generators for immediate delivery .
1) 4 Nos - CAT G3616 - 4732 HP , 50 Hz , 6600 V , Zero Hours
2) 12 Nos - CAT G3520c , 1950 KW , 50 Hz , CAT Warranty
3) 3 Nos - CAT G 3612 , 2300 KW , 60 Hz , Zero hrs since overhaul
Price / Photos : Upon Request
Please advise interest
We can offer following Power Plants :
1) Wartsila 10MW CHP Natural Gas Reciprocating Power Plant.
Rated at 10,000kw, 50hz, 6,000v, 750rpm, 0.8PF. Year 2004,
Generator Sets hours range between 23,460 and 26,500 hours since new.
Power Plant is disassembled and in storage.
(6MW) Wartsila 18V34SG Generator Set, (4MW) Wartsila 12V34SG Generator Set ABBAMG 0900LR08 Generator, Transformer 7,5 MVA, Transformer 5,0 MVA. Units are being sold as is / Where is.
Approx Dimensions: 18V34: 11.630 x 4.700 x 2940 mm. Approx Weight: 105.000 Kg Approx Dimensions: 12V34: 9.730 x 4.700 x 2.930 mm. Approx weight: 76.000Kg.
2) CAT -
Ideal 16MW generating plant or 20MW standby/backup utility Power Plants. (10 matching) Caterpillar 3516B Industrial Generators Sets.
Rated at 2000kw standby / 1600kw continuous, 60hz, 13800 volts.
Less than 500 hours on each unit.
Each unit comes equipped with an SCR (Selective Catalyst Reduction) unit to reduce NOx to low levels.
Comes with complete switchgear in separate trailer, SR4B gen-ends.
No fuel tanks are included. 2 units, not in the above plant package are available. Same configuration as the plant units above but there is no switchgear included with these two units.
3) NIIGATA
Niigata 12V40X Reciprocating Power Plant. 3 x units rated at: 4000kw continuous, 5800hp, 60hz, 4160v, 400rpm, 3 phase, 18 poles, .8pf. Approx. 2550-3000 hours since last major overhaul.
Shinko Electric Co. FSL-JK-224OT Synchronous Generator End (Main). Shinko Electric Co.
ASN-C-680 Synchronous Generator (Exciter) rated at 45ka, 30 poles, .9pf, 180v, 100hz continuous rating.
12 cylinders, V-type single acting, 4-stroke cycle, solid injection, cold starting, water cooled, trunk piston type, with turbo charger and intercooler. Air coolers, turbo blowers, automatic lube oil filters, jacket water pumps
4) WARTSILA
Rebuilt Wartsila Power Plant powered by (9) 9TM 620 Generator Sets. Rated at 12750kw, 50hz, 11000v, 428rpm, 0.8 PF. Year 1993-1995, hours range between 21600 and 27950 hours since rebuilt. Gen-Sets complete with ABB HSG1600S14 Alternators, auxiliaries, control panels and exhausts. Units have been overhauled every 10,000 running hours, twice so far. Power plant has been stopped in 2008.
Full details / price / photos : Will be furnished upon serious interest
---