Special Offer for German Lager Beer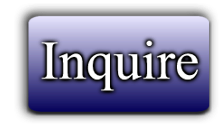 ---
Special Offer for German Lager Beer
Please check our Patriot German Beer offer in which it is custom cleared at Cyprus Republic and free circulation within the Eu.
I hereby forward to you a Special Offer regarding the below brand of German Beer:
We can offer you PATRIOT Beer (Made in Germany), an Award Winning German beer.
7% Urbock German Lager (having the characteristic red/brown color)
Packing: 24 tins per tray x 500ml x 72 Trays per pallet (total of 720 trays).
There are readily available 10 pallets, ex Warehouse/Cyprus.
Expiry: 22/03/2021
Special Price: 13.00 euros/tray, discount ----à 9.50euro/ tray C&F Eu
Please find attached pictures for your reference.
---