RFQ RELIABLE AND RWA RICE BUYER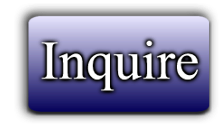 ---
RELIABLE AND RWA RICE BUYER
We have only 2 days to handle this offer.
As per our conversation here is the buyers SPECS request on the rice:
Here are the specs for the rice.
PRODUCT & SPECIFICATION:
Variety: Long Grain 5451 or Better Style :
Dried Drying Process: AD
Cultivation Type: Organic and GMO
Color: White
Broken Ratio (%) : 5 %
Max. Moisture (%) : 13 %
Admixture (%) : 1 %
Crop Year: Current
Certification: SGS
Place of Origin: Thailand
Brand Name: Any Brand
Crop Year: most current
Packaging: 50 Kgs. Per bag. Double woven laminated sacks. Packed into 1
MT per big bag in order to load and unload.
The Seller shall provide for each vessel 2% empty bags for replacement
of the damaged bags free of cost.
Total Quantity: 300,000 Metric Tons shipped 50,000 MT per monthly X for
six (6) months period supply.
Destination Port: Manila Port/ Subic Port, Philippines
Shipping Terms: CIF Includes shipping/insurance
Below find the specs for the Rice, only two days to provide results
RELIABLE AND RWA RICE BUYER
---