Riders and Rollers 49cc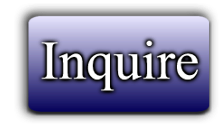 ---
Riders and Rollers 49cc
Riders and Rollers 49cc Quad bike comes with an upgraded 44-6 Engine.
QTY 150 pieces
PRICE : 295€ EXW Holland
The new engine packs a punch with more lower end torque which is perfect with the upgraded sports performance clutch. The FT49 comes with stunning body plastics, tubeless tires and an easy pull start. The FT49 can reach speeds of up to 20mph .Throttle control feature enables the quad to be restricted, making it suitable for a wide range of ages. The thumb throttle makes for safer control and the responsive steering makes for good turning angles unlike other quads on the market.
Specification:
Engine; 49cc 44-6 cylinder
Brakes – 3 Hydraulic Disc Brakes (2 Front & 1 Rear) and Handbrake
Clutch – Automatic
Dimensions – L102cm – W65cm – H65cm
Fuel – 2 Stroke/Petrol
Gears – Forward,
Gross Weight – 45 Kg
Max Rider Weight – 80 Kg
Requires Some Simple Assembly –
Front Wheels Require 4 Bolts
Handlebars Require 4 Bolts
Restrictable – Three Speed Settings
Start Type – Pull start
Suitability – 14+
Suspension – Front: Twin Shock – Rear: Monoshock
Terrain – Gentle Off Road & Tarmac
Throttle Type – Thumb
Top Speed – 18mph
Tyres – Off Road Tubeless
Warranty – 1 months Manufacturers Defect(Parts Only)
Wheels – F: 6 inch – R: 6 inch
A mechanically able person will be required to carry out the assembly and maintenance of this product. You should be prepared to maintain and fit parts to this product when required.
if you are unable to maintain please check out our low maintenance Electric models
This product requires simple assembly of Bull bar / Handlebars / Front suspension / Bolts & Chain guard before use.
---