Investment opportunity Trident Tricar taxi model (all electric ) get in on the ground floor ...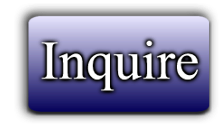 ---
This is the newest design with patent (video available of a test vehicle)
so far the manufacturer has only design and assembled several sets to test, big money has been invested on the design and patent and upgrades on the components of tricycle, now we have gotten many inquires from the different countries but we hope someone can invest the money so we can manufacturer and distribute the tricycle exclusively worldwide.
We are looking for the partner who want to invest, and the total cost of tricycle can be reduced.
Our associate designed the completed tricycle, but no mass production yet for the oversea markets.
If you are interested in this unique and massive business opportunity please let us know.
we plan to import all materials to Cambodia and set up assembly plant to reduce the cost of the units to below $4,000.
These are the Mercedes Benz of the tricycle market and potential is incredible.
Exporting these from Cambodia attracts duty free importations to all Asian countries and USA due to the developing country status Cambodia enjoys.
investment will be minimal $2,000,000 and up depending on the size of production and distribution.
Trident Tricar taxi model (all electric )
NEW OFFER FOR 2021
US$4,500.00 4 Piece/Pieces (Min. Order)
Seeking country exclusive dealerships
(Quote minimum 25 units a month discount $250.00 per vehicle)
Lead Time: 30 working days (average)
With air conditioner add $390.00
A yellow car parked on the side of a road
Description automatically generated
4 Pieces (MOQ)
distance on one full charge is average 150 km
72V 3KW moto taxi electric three wheeler Taxi
Power: > 800W
Voltage: 72V
Brand Name: Trident
Place of Origin: China
Size: 3060 x 1500 x 1710mm
Packaging Details Steel frame + Wooden Case
Port Fuzhou
Net weight 600KGS
Loading Weight 400KGS
Speed 55-60KM
Maximum Grad Ability 30%
Driver & Passengers 3-4
Power Type Brushless Differential DC Motor
Brake Hydraulic Disc
Parking Brake Hand Level Rear Mechanical Parking Brake Cable
Transmission Automatic
Tires 145-70R-12/155-65R-13
Can produce 1000 Piece/Pieces per Month
T/T 50% deposit and balance before shipment. Well show you the photos and/or video of the products and packages before you pay the balance.
The batteries need to charge 6-8 hours in full charge.
warranty terms For frame is one year and other parts are 3 months.
More details here http://asiandragonintl.com/inventory.aspx?Ident=83721&Action=Invent
If your not checking here http://asiandragonintl.com/ daily … you are missing out on the words greatest deals
---