6-7-21 Offers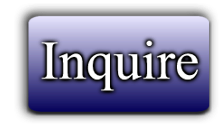 ---
6-7-21 Offers
1M - 100M & 100M to 1B Cardinal USA OTG
Official reseller of 3M USA
Authorised reseller of 3M for the EU
Cardinal Flexal OTG USA
1-10M - $ 20.00.all in
10M - $ 19.50 all in
20M - $ 19.00 all in
50M - $ 18.50 all in
100M - $ 18.00 all in
500M - $ 17.50 all in
1B - $ 17.00 all in
IMPORTANT
LOI KYC starts the deal
ONLY end buyers, no Proxies?
1. LC funding is the only option
2. The KYC must be completed on the end buyer to move forward.
If it changes through the deal, we cancel immediately.
BM + BI 50% - OPEN
Starting with us
Mark up allowed
PROCEDURES
1) LOI and KYC
2) FCO with bank data for LC divisible and transferable.
3) During the process of LC opening, sellers provide SGS, LOT numbers.
4) Check SGS and LOT sign SPA and IMPFA with activation of LC
5) Delivery
fwdp
HONGRAY CHEMO TESTED NITRILE EXAM GLOVES
150,000 BOXES, FDA 510(K)
OTG LA
$10.10/BOX
PO INSPECT AND PAY
BROKERS ADD COMMISSION TO THE PRICE
3.7 MIL
CHEMO RATED AT ASTM 6978
INTCO TOUCH FLEX IS CHEMO TESTED AT ASTM 6319
OTG LA
450,000 BOXES OF 100 PER BOX
$10.65 FDA 510 K
ADD YOUR COMMISSION
KIRKLAND NITRILE CHEMO RATED EXAM GLOVES
$10.90/100 GLOVES, $21.80/BOX OF 200 GLOVES (COMMISSION 30¢/BOX 200)
(PRICE INCLUDES SHIPPING CONTINENTAL USA)
OTG IN LA, NEW JERSEY, AND NEW YORK CITY
LA: 14,724 BOXES
NJ: 24,000 BOXES
NYC (BROOKLYN) : 3,514 BOXES
TOTAL BOXES: 42,238
SIZE BREAKDOWN:
S - 3,930 -M - 21,826 -L - 16,482
NCNDA, PO, INSPECT AND PAY
fxwbm
MEDCARE GLOVES 100S
975K BOXES
LA
NCNDA-ICPO- POF-IMFPA-A2A-INSPECT-CLOSE
TAKE ALL: $9.75/BOX
(25¢ SHARED COMMISSION INCLUDED)
fxbk
INTCO SYNGUARD NITRILE CHEMO OTG LA - 2 MILLION BOXES
$10.30
PO - INSPECT – PAY
INTCO CHEMO TOUCHFLEX OTG LA - 600,000 BOXES
PO - INSPECT - PAY
$9.80
---