Disposable Face Masks (25,000 Units) looking for offer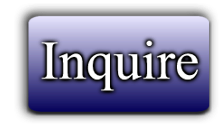 ---
Disposable Face Masks (25,000 Units) looking for offer
Disposable Face Masks (25,000 Units)
Quantity: 25000 PC
Manufacturer: Hero pro
Location: Europe
Seller imported for client at a cost of $20,000.00 and client has disappeared looking for best nearest offer
Details:
DESCRIPTION Package(Carton) QUANTITY(BOX)
FACE MASK(1 BOX = 2500 PCS) 499 25,000
Features of Hero Pro Mask:
These high-quality disposable face masks provide 4 layers of protection, forming an effective barrier against harmful droplets, germs, dust, fumes, smoke, and other harmful particles and irritants in the air. Designed for the best possible fit, these masks are pleated to pull over the chin and nose on any size face.
The nosepiece is pliable and bends to fit your face shape for a more snug fit and better protection.
Pleated design for complete coverage over the chin, mouth, and nose
Pliable nose piece for best possible fit against the face
Comfortable, secure earloops
Disposable mask
Lightweight and breathable
Outside blue layer
One size fits all
For non-medical use, not intended to eliminate contraction or transmission of disease
Made in Vietnam
Product Non-surgical
PACKING: 499 CARTON
1X40 Container
GROSS WEIGHT: 7500 KGM
---