WEDDING DRESS " made in Italy "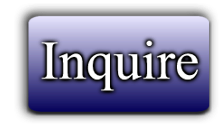 ---
BUYER FAILED
BACK ON MARKET
Booked for a client but no deposit received
FURTHER REDUCED FIRST IN FIRST SERVED
TAKE ALL NOW ONLY . WAREHOUSE SAYS THEY MUST GO NOW !!!!
Euro 39.95 per dress including sea freight to safe world port !!!
ATELIER EME - WEDDING DRESS " made in Italy "
LIQUIDATION
Sale
WEDDING DRESSESATELIER EME'
Line of an Important Italian Group
QTY : 3000 dresses
New Products
Is an off-season overstock.
Could contain less than 5% of garments with very SMALL imperfection.
Will be provided in different models,fabrics, colours and Size .
Will be Placed in carton boxes with dimension cm.120X80X80
The regular prices of these dresses have prices from Euro 2,340 up to Euro 4.200 per dress.
Attached are some details of the available dresses.
UNIQUE AND EXCLUSIVE OFFER: Euro 49.95 per dress !!!!!!! Take All!
– including of Freight-Cost in E.U.
---