update on the latest Vaccines available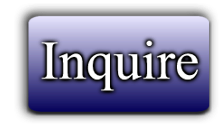 ---
update on the latest Vaccines available
As you can imagine, the world demand (for now) much outstrips supply and availability and prices vary from day to day.
Most importantly, the LOI must come from the end buyer, related to a Government and not a company.
The price for the Astra Zeneca vaccine is just 9 Euro with a commission split of 1 Euro for
3 groups, the Buying group being one of them.....
The price for the Sputnik V Vaccine is $21, with the same commission of $1, again split over
3 groups, equally.
Johnson + Johnson Vaccine.
Price is $23 with $1.50 commission, 3 groups, $0.50 each.
The price for the Biontech Pfizer Vaccine will be known later today but expect this to be around
the same price as the Sputnik V.
As soon as we have the price confirmed, we will advise you.
So you can see that that the AZ Vaccine is an absolute bargain right now and I urge anyone to
be very quick as demand will be huge.
---