FROZEN SQUID MEAT(Beak off. eye off. neck off)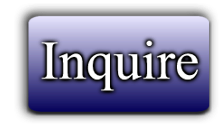 ---
we are dealing directly with a professional seafood supplier and always supply to Thailand & Philippine market.
We have the following products:
Squid-squid tube ,squid ring ,squid tentacle ,squid flower ,squid strip. etc
Fish-Fillet,steak,loin of Chum Salmon, Pink Salmon, Atlantic Cod, Pacific Cod, Pollock, Flounder, Saithe, Redfish.Halibut.etc
Scallop-Half shell ,meat ,meat roe on,whole shell of Oyster,Penshell,Farreri,Bay Scallop,Sea Scallop ,Geoduck,Short neck clam,Mussel.Oyster.etc
We also have Pacific mackerel,Oyster. Clams.Crab ,Seafood Mix,Sliverfish Tilapia. and etc.
Pls check below our new offers of the product which is hot selling in your market:
Hot sale:
FROZEN SQUID MEAT(Beak off. eye off. neck off)
1kg*10bags/ctn:
60% N.W. Glazing:40%
HS CODE:1605540000
USD1.70 /KG
1.Frozen Illex squid (last containers) S - 200-300g .13 kg unfix seafrozen .USD2.83/KG
2.URUGUAY TRAWLER ILLEX 200-300G USD2.75/KG
3.FROZEN SQUID MEAT(Beak off eye off).1kg*10bags/ctn.70% N.W. Glazing:30%.HS CODE:1605540000.CNF KELANG .USD1.25/KG
4.Indian squid tentacles.cut from 2kg+material.10kg/bag. 100%NW USD1.81/KG CFR BKK
5.Frozen peru squid whole wings
500 under:1.30/kg
500-1 kg: 1.38/kg
1kg up: 1.40 usd/kg
6. Frozen squid lips USD1.30/KG CFR Thailand.
7.Frozen boiled short neck clam meat
100%nw X ray passed
1000 -1200 USD3.10/KG
1200-1500 USD3.00/KG
8.Frozen silkworm 2*5kg packing USD2.33/KG CFR Thailand
9.Frozen Peru squid Clean tentácles 100-500G 10*2 packing USD2.55/KG
10Frozen half shell farreri scallop size 5-7cm?60%nw ?10*1kg? USD2.65/KG
11.Frozen squid flower Grade A, 55% NW USD1.35/KG
Pls let me know whether you are interested in any items of above or you have any other inquiry .
---