excl. 9808 tdw geared singledecker for sale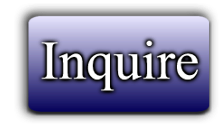 ---
excl. 9808 tdw geared singledecker for sale
for sale
Rio Congue
9,808 ts dwat on 6.8 m draft
built 2010 at LINHAI HANGCHANG SHIPBUILDING in China
class CCS, dd next 2022, ss next 2024
BWTS due 2022/08
loa 134.5 m, lbp 126 m, beam 18.8 m, depth 9.3 m
GT/NT 7,078/3,486
ho/ha 3/3, grain
12,308 cbm ,
cement feeding holes fitted
gear 2 cr 30 ts
m/eng. 1 x Pielstick - 6PC2-6 3,350 kw at rpm 520
Bow Truster 360 Kw
Max 13.5 kn
Owners have increased fuel capacity to 490 cbm total
vessel is trading at this moment on MGO due to trade but can easily trade again on LSHFO
Vessel under same management since delivered.
Only European make spares are used for m/e.
Vessel trading Med/ Cont/ W.Africa
P/E LOOKING FOR 40.000/50.000DWT 2016 BLT( TRY NEW BLT ) GC VESSEL
P/E Clients looking for 40.000/50.000 DWT BC
Handymax / Supramax
- 40.000 / 50.000 DWT
- 2016 BLT ( must not be older than 2016, can try new blt )
- Age must be max 5
- Loa 200m max
- Crane required
- Good SS/DD
- Please specify price
- Inspection preferably Turkey / European region
if available direct candidate we would like to hear
Please provide Price idea, Vessel Photos, Location
---