Dettol 50ML Hand Sanitizer Australia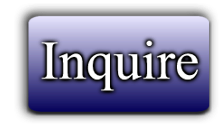 ---
Dettol 50ML Hand Sanitizer Australia
Item number: 43072
Dettol 50ML Hand Sanitizer
Closeout
Made by Reckitt Benckister
Class 3: UN1170 ( Ethanol solution)
Case pack: 48
Case dimensions: 328 mm x Depth 190 mm x H 110 mm
Case weight: 3 kg.
Pallet: 128 cases (6,144 units)
UPC:
Master carton: 29556111634795
Inner packs: 19556111634798
Unit: 95507972
Expiration date: June 29.2022
Restrictions: Export Only. No sales in Australia.
Quantity: 1,843,000 units (300 pallets)
Price take all: 0.29$ per unit
EXW Australia
Note on freight: We can assist on handling freight. Currently we can provide container price from Melbourne to Los Angeles for approximately 4,500.00$
Subject to change and prior sale.
---