SPECIAL BUY: Italian Sausage Crumble 4/12.5lb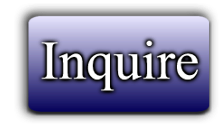 Catalog #136908
Catagory:
Food/Beverages
Dragon's Price: 1.47 USD
Date Added: September 19, 2021 07:02
---
SPECIAL BUY: Italian Sausage Crumble 4/12.5lb
This fully cooked oven roasted Italian pork sausage is made with 100% ground pork.
The product has a meaty bite and an authentic mild Italian sausage flavor.
There are 12-15 pieces per oz on average.
Fully cooked for convenience.
Eliminates food safety concerns associated with preparing raw meat.
All meat for a firmer bite.
Restrictions:
None/okay to export
Delivered or FOB:
Delivered in USA or FOB
Net Weight:
50 lb
Gross Weight:
54.75 lbs
Shipping Class:
FR60
Product:
Italian Sausage (Pork) Crumble
Reason Available:
This is all #1 product that was made for a specific customer, contract lost
Pack:
4/12.5 lb
Pallet:
30 cases
Dating:
Readable Pack on Dates 3/4/21 & 3/19/21
Best by 3/4/2022 and 3/19/2022
Qty Available:
1,503 cases/75,000 lbs
Pricing:
$1.47 lb
List of Ingredients: Ingredients: Pork, Spices, Water, Salt, Corn Syrup Solids, Dried Garlic, Paprika, Sugar, Lemon Juice Powder
(Corn Syrup Solids, Lemon Juice Solids, Lemon Oil), Flavoring.
---