LESLOW SHAMPOO AND CONDITIONER Europe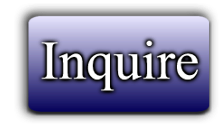 Catalog #136953
Catagory:
Clearance/Liquidations
Dragon's Price: 3.99 EUR
Date Added: September 20, 2021 06:22
---
LESLOW SHAMPOO AND CONDITIONER Europe
Item number: 43092
GALLERY HAIR COMPANY stock.
This is a lot including Shampoo or Conditioner as per attachment to the Leslow trademark of 500,000 pieces chosen from the 4 references.
The retail price of the product is 19.90 EUR.
The product can be packaged with the words of any state.
The LESLOW product has in any case been launched by HAIR GALLERY on the market and is for sale on their portal.
Packing:
Total: 500,000 pieces
Leslow master carton format 16.5x21x18 (h)
Content 12 pcs of 250 ml per carton
Yield 208 cartons per pallet 80x120x150 (h)
Total pieces for each pallet 2 496
Delivery in two tranches:
250 000 in late October
250 000 on December 15th
Price take all: 3.99 EUR each
Constraints on sale: no official resellers.
It is specified that:
- all the quantities listed in the files are to be considered subject to sale;
EXW Italy
---