Special BUY: Julienne Cut Choice Beef Strips 2/5lb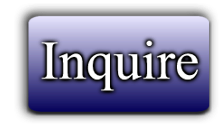 Catalog #138097
Catagory:
Food/Beverages
Dragon's Price: 5.15 USD
Date Added: October 18, 2021 03:07
---
Special BUY: Julienne Cut Choice Beef Strips 2/5lb
Lean and economical, beef choice steak strips are satisfying and easy to prepare. Preparation couldn't be easier. Grill, pan fry, broil or cook in your favorite recipe then slice and chill for incredible salads. These beef strips hold their mouth-watering goodness, even with longer cooking times. A cut above, the strips are lean and tender, value priced, yet full-flavored products. Made from premium choice beef, they are easy to use in your favorite recipe.
Restrictions:
Delivered or FOB:
None, approved for export
FOB IL 62206
Net Weight:
10lbs
Gross Weight:
11lbs
Shipping Class:
FR 100
Product:
Julienne Cut Choice Beef Strips
Reason Available:
Surplus
Pack:
2/5lb
Pallet:
confirming
Dating:
90-120 days aged manufactured 6/2021-7/1/2021
Qty Available:
1987cs 19,870lbs
Pricing:
$5.15/lb FOB
Additional Info:
Spec available
---