Halo Disposable Protective Coveralls Level 2 USA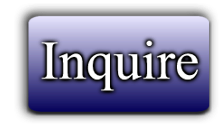 Catalog #139267
Catagory:
Fire/Rescue/Medical
Dragon's Price: 8.50 USD
Date Added: November 21, 2021 00:47
---
Halo Disposable Protective Coveralls Level 2 USA
Item number: 43720
HALO is offering a disposable, protective coverall (non-surgical) with Level 2 barrier protection - These are available and ready to ship ASAP.
Landed cost of each unit is approximately 35.00$ each unit /
Closeout Price: 8.50$ each taking all
Product Information:
. 1pc / bag
. 30 bags/container, 59*39*35.5 cm, Gross weight 10kg
. Attached hood
. Sizes: Small (175cm) , Medium (180cm) and Large (185cm)
. 65gsm non-woven fabric with PE
. Elastic Cuffs
. Not for surgical use
Large - 50 477 available
Medium - 47 982 available
Small - 50 234 available
Price take all: 8.50$ each unit
FOB: IL, USA
For healthcare clients, this coverall is ideal for drawing blood (Level 2), transfer patients (Level 2), conduct suturing (Level 2), among other
non-surgical procedures. They are worn in standard medical hospital
settings (Level 1), pathology labs (Level 2) and intensive care units (Level 2).
For European use they have passed Type 6B to Type 4B Certification. In the U. S. the testing lab "QIMA Testing" conducted 8 tests as part of ANSI protocol (American National Safety Institute). The materials were tested for textile mass, tear strength, tensile strength, seam tensile properties, water resistance and air permeability. The lab also tested for flammability; these passed qualifying them as "Class I Flammability Protection." Additional safety and certification documents will be provided upon request.
---