STOCK OFFER: Disposable Coveralls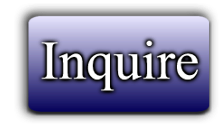 ---
STOCK OFFER: Disposable Coveralls
DISPOSABLE COVERALLS
High Grade 5/6 Coveralls fully EN, ISO, EEC compliant
Quantity:
50 pcs per Box
15 Boxes per pallet
total: 117,000 pcs
Sizes
Large: 10 pallets
Xtra Large: 146 pallets
Total: 156 pallets
FULL SPECIFICATION
https://fullsupporthealthcare.com/product/xl-type-5-6-coveralls-l-packs-of-50-copy/
Price: £0.80p each TAKE ALL.
Prices are subject to VAT and Delivery if applicable. EX UK
Restrictions: To be sold outside of UK.
Other stocks are available.
-Branded wash products.(EU based)
- PPE visors (UK based)
All in huge quantity
---