Clothing from Prestigious American store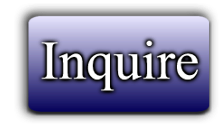 ---
Clothing from Prestigious American store
Clothing from Prestigious American store of mixed seasons, find approximately
70% feminine product, 20% infantile and 10% masculine product.
Condition: Store stock and returns .
Minimum Purchase: 1200 units
Your minimum purchase price: USD $ 4.99
Your purchase price per container: USD $ 4.08
EXW Miami, FL
Important!
We have restrictions for the public diffusion of the brand, for more information and real photos please contact us privately. These products can be sold only in the following countries: Brazil, Colombia, Peru, Venezuela, Ecuador, Honduras, Paraguay, Uruguay, Nicaragua, El Salvador, Chile, Dominican Republic.
Attachments area
---