TRANSPARENT PET SHEETS Europe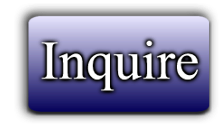 Catalog #139281
Catagory:
Clearance/Liquidations
Dragon's Price: .95 EUR
Date Added: November 21, 2021 01:13
Quantity: 100000
---
TRANSPARENT PET SHEETS Europe
Item number: 43725
TRANSPARENT PET SHEETS
QUANTITY: 100 000 UNITS
Packages of 100 units and 12 packages on each pallet
PRICE TAKE ALL: 0.95 EUR PER UNIT
EXW Spain
100 x 70 cm sheets of 400 micron transparent PET. Crystal clear vision, anti-fog and with a protective foil.
Complies with the UNE 166: 2001 standard.
It can be printed in UVI offset, screen printing. Digital printing can be die cut and thermoformed for blisters.
Highly demanded material for face protection masks and protective screens of all types of supports: cardboard, plastic, aluminum, wood, etc.
---