WOW ALL BRAND NEW Houseware New Cased Truckloads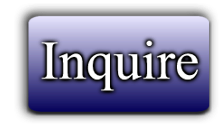 Catalog #139314
Catagory:
Clearance/Liquidations
Dragon's Price: 16,990.00 USD
Date Added: November 23, 2021 01:29
---
WOW ALL BRAND NEW Houseware New Cased Truckloads
WM/TGT GM & HOUSEWARE LOADS
ALL NEW CASED GOOD PRODUCT!
TOYS, HOUSEWARES, COOKWARE, SMALL APPLIANCES,
ELECTRONICS, SPORTING GOODS & MUCH MORE
24 PALLETS/OVER $90,000 VALUE
$16,990/FULL TRUCKLOAD
FOB: USA WAREHOUSE
LOADS ARE READY TO SHIP!
ACTUAL PICTURES FROM 1 LOAD ATTACHED
TOTAL 4 LOADS TO SELL TODAY!
---