PowerXL Premium Indoor Electric Grill, Smokeless BBQ USA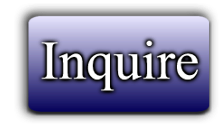 ---
PowerXL Premium Indoor Electric Grill, Smokeless BBQ USA
Item number: 43803
PowerXL Premium Indoor Electric Grill
Smokeless BBQ
Multi-Purpose Countertop Griddle
Authentic Grill Marks
Total: 2 500 pcs.
Price take all: 34.00$ pcs.
FOB: LA, USA
UPC: 752356830632
Case pack 1 unit
Weight per case: 10 LBs
Size: 18 x 12" x 8"
45 units per pallet
REVERSIBLE & REMOVABLE 2-in-1
Grill Plate - The 2-in-1 indoor BBQ grill is made of a completely non-toxic, non-stick coating.
The smooth surface can easily BBQ meat, fish, vegetables, leaving you with authentic grill marks and delicious food.
SMOKELESS & PERFECT INDOOR GRILL
This smokeless electric indoor grill wont trigger the fire alarm but will
definitely be responsible for a mouthwatering meal. Just plug in the grill and cook your favorite foods easily.
This grill is lightweight and Dishwasher-Safe.
BENEFITS -
No Smoke, Rapid and Constant Heat, Control Temperature, Non-Stick Coating, Dishwasher-Safe, Easy to Clean, Authentic Grill Marks, Lightweight (10 pounds), Multi-Purpose and Versatile
---