Simple Setup Short Table All-Purpose Use and Portability USA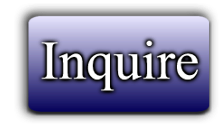 ---
Simple Setup Short Table All-Purpose Use and Portability USA
Item number: 43810
Simple Setup Short Table
Beach, Picnic, Camp Original Slatted Table (Height 10")
Total: 480 units
Price take all: 28.00$ pcs.
FOB: CA, USA
* JUST THE RIGHT HEIGHT - At 10 inches in height and a tabletop
measuring 20"x18.5, Short Table is just the right height to hold your
drinks, snacks, picnic or camping materials, and even your computer for your desk or bed
* ALL-PURPOSE TABLE - Short in stature, tall in possibilities; For
indoor or outdoor use, the short table is built to meet your needs for your camping trip, patio, picnic, desk, floor, bed tray or kids play table
* EXTREMELY SIMPLE SETUP - Absolutely no tools or equipment needed to assemble; Easily fold open, store away, and portable to move
* DURABLE & STURDY - Built to withstand conditions outdoors and stand sturdy indoors; At 5.5 lbs it will hold its weight
* CRAFTED WITH 100% WOOD - Invented and crafted by a talented
woodworker; After years of plowing through boards to find just the right straight clear grain wood, the all-wood Short Table came to life. An original, slatted, premium top for that top of the line picnic table feel.
---