ERJ 145 availability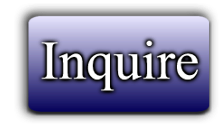 Catalog #139347
Catagory:
Aircraft
Dragon's Price:
CONTACT US
Date Added: November 24, 2021 01:42
---
ERJ 145 availability
We are pleased to offer the following aircraft:-
ERJ 145 EP msn 145077 – 1998 build, FAA. Thrust Reverse, air stair door. Airworthy and ready for service immediately. Sale price US$1.99m.
ERJ 145 EP msn 145120 – 1999 build, EASA. Thrust reverse, air stair door. 'As is' condition with ferry permit. Requires maintenance. Location France. Sale price US$1.75m.
ERJ 145 LR msn 145318 – 2000 build, FAA. Thurst reverse, NO air stair door. Available 1Q22, clear from maintenance for 12 months, fresh white paint, refurbished interior. Sale price US$2.95m.
Please see specs attached.
---