Fully Cooked Breaded 3oz or 4oz Chicken Patties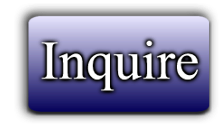 Catalog #142150
Catagory:
Food/Beverages
Dragon's Price: 1.88 USD
Date Added: February 06, 2022 01:19
---
Fully Cooked Breaded 3oz or 4oz Chicken Patties
Good news! Suppliers is back and ready to take on new business! Limited time.
Please order as soon as possible
Fully Cooked Chicken Breast Patties – no soy, ground chicken is primary ingredients
Restrictions:
None – approved for export
Delivered or FOB:
FOB GA
Net Weight:
20lbs
Gross Weight:
21lbs
Shipping Class:
frozen
Product:
Fully Cooked Breaded Chicken Patty, 3oz (also available in 4oz)
Reason Available:
Available year round, #1 product not a second, contract item
Pack:
20lbs bulk, 107/3oz or 201/4oz
Pallet:
80cs
Dating:
None
Available:
Available year round
Pricing:
$1.88/lb FOB GA for full load
Additional Info:
Ground chicken no soy. Ask for lead time.
Serve zesty chicken parmesan, mouthwatering crispy alfredo chicken bake, or
beloved classic chicken sandwiches featuring these delicious golden patties!
Each juicy chicken portion is coated in richly seasoned breading for the
perfect blend of taste and texture in every bite.
INGREDIENTS
Ground Chicken, Water, Modified Food Starch, Salt, Sugar, Sodium Phosphate,
White Pepper, Onion Power, Garlic Powder.
Battered with: Water, Enriched Wheat Flour (Enriched with: Niacin, Reduced
Iron, Thiamine Monon
---