Early Booking Open for 2022 Charter Flights Season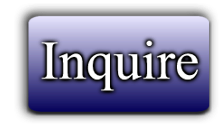 Catalog #142358
Catagory:
Aircraft
Dragon's Price:
CONTACT US
Date Added: February 08, 2022 20:22
---
Early Booking Open for 2022 Charter Flights Season
Group Charter Flights - Booking Open for 2022!
A charter flight is an on demand flight in accordance with your schedule and route. You can book with us aircraft with capacity from 144 seats to 555 seats to fly from a convenient airport to anywhere in the world. Depending on your request we shall provide you with the best option in terms of quality and price.
we wanted to learn if you have any group charter flight requests and share with you our aircraft availability (see below).
We have the following aircraft available for you:
Airbus 319 / up to 144 seats;
Boeing 737-300 / up to 144 seats;
Boeing 737-400 / up to 165 seats;
Airbus 320 / up to 180 seats;
Airbus 321 / up to 220 seats;
Boeing 747 / High Density.
We use Europe based aircraft for EMEA region flights.
What are our advantages?
? Worldwide availability - departure from any airport of your choice
? Good rates
? Short turnaround times - in the air within 3 hours of processing request
? Ample backup capacity.
Contact us today with your request.
---