2021 Leonardo AW139 / 2003 Agusta AW109E / 1999 Agusta AW109E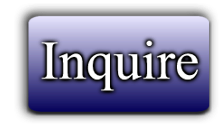 ---
2021 Leonardo AW139 / 2003 Agusta AW109E / 1999 Agusta AW109E
M-CSTL is Test Flight hour only,
Fully Airworthy, 2021 Leonardo AW139, Ready for immediate shipping. This aircraft comes with a full manufacturer's warranty.
With many optional extras including TCAS II, Polycon Wireless Intercom, Breeze Hoist, Floats, Weather Radar, Auxiliary Longitudinal Fuel Tanks and 7000kg Max Weight; this aircraft is already fit to be a great utility helicopter.
However, we do have the 12 VIP Seats as an option, if this would be your preferred configuration.
We are open to offers over $14,500,000.00
We do have serious interest in this aircraft so I would suggest a formal LOI and deposit as soon as possible to secure it.
M-CSTL is located in UK and ground runs have been completed so the aircraft is fully airworthy and available for immediate shipping.
G-IVIP is our very well maintained and operated 2003 AW109E Power. Based in the UK.
The aircraft comes in a VIP configuration with blue leather interior, a pulsed chip detector, composite tail rotor kit, fully up to date maintenance record, no damage history & more.
Due to us currently running low on stock, now priced at $1,300,000.00.
We can deal with any exportation needs, and it is available immediately.
G-LUXX (G-POTR) is or 1999 AW109E Power, based in UK also. With very good component times, new matte black paintwork and new carpets & leather interior. The price is $1,300,000.00
---