chemical dosing package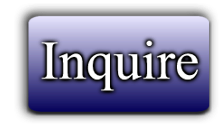 Catalog #149591
Catagory:
Chemicals
Dragon's Price:
CONTACT US
Date Added: August 15, 2022 01:53
Page Views: 313
---
chemical dosing package
If you need chemical preparing and dosing system .
we can supply manufacturer direct very professional automatic chemical dosing systems.
The feature of our dosing package:
Long service time(as long as 8 years)
Accurately dosing ration(good brand pump like prominent, LMI, and top local brands accessories)
Steady running status(system is designed by senior mechanical engineers specializing in pump products for 20 years)
Customized design as per customer's project(especially anti-explosion)
OEM service
Famous customers as BASF, Buckman, Kurita chemical, SINOPEC, CNPC, SMIC, HYNIX and so on.
Here below is the chemical which is dosing or preparing in our chemical system.
PAC, PAM, NAOH, H2SO4, HCL, Lime, activated carbon, reducing agent, hydrogen peroxide
sodium acetate, sodium carbonate, sodium hypochlorite, scale inhibitator, bactericide...
---