AS332 SUPER PUMA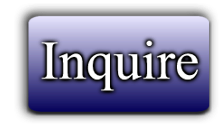 ---
AS332 SUPER PUMA
Subject unsold or market withdrawal
AS332 / EC 225 requirements:
There are available 6 x AS332 Super Puma from the military contractor with access to such aircraft around the world.
Below you can find brief specification for (6) AS332 Super Pumas that they have currently contracted to sell.
AS332 General characteristics:
Crew: 2
Capacity: 24 passengers plus attendant
Length: 16.79 m (main body), 18.7m (with rotors turning) (55 ft 0½ in, 61 ft 5in)
Rotor diameter: 16.20 m (53 ft 1½ in)
Height: 4.97 m (16 ft 4 in)
Disc area: 206.12 m² (2,217 ft²)
Empty weight: 4,660 kg (10,274 lb)
Useful load: 4,490 kg (9,899 lb)
Max. Takeoff weight: 9,150 kg (20,172 lb)
Powerplant: 2 × Turbomeca Makila 1A2 turboshaft, 1,376 kW (1,845 shp) each
Performance:
Never exceed speed: 327 km/h (177 knots, 203 mph)
Maximum speed: 277 km/h (150 knots, 172 mph) max cruise
Cruise speed: 247 km/h (133 knots, 154 mph) econ cruise
Range: 851 km (460 nmi, 529 MI)
Service ceiling: 5,180 m (16,995 ft)
Rate of climb: 7.4 m/s (1,457 ft/min)
NOTE: Please do not reply asking Price ;
All of these aircraft are configured for military operations, but can be sold "demilitarized" in any case we MUST know end user destination country .
" If there is a specific configuration needed, we can certainly assist with finding the equipment and an installation of civil equipment ... We need to know how helicopter or helicopters must be equipped for buyers missions, only then we could offer approximately sale price for one AS332 selected from 6 available machines" - as seller said.
" For refundable escrow deposit we use an International Aircraft Title & Escrow USA Agent that is very reputable.
In this stage to proceed, below please see the list of available AS332 and pictures.
Buyer must explore this list and inform us, what YOM and TTNS of AS332 helicopter may be acceptable to proceed.
Specification and photos are not contractual and are subject to verification upon inspection
***************IMPORTANT NOTE***************
This e-mail and any attachments may include technical data subject to the U.S. Arms Export Control Act (22 U.S.C.Sections 2751 and following) or the U.S. Export Administration Act of 1979 as amended (50 U.S.C. App. 2401 and following). Technical data covered by these laws may not be exported or disclosed to non-U.S. Persons without first obtaining an export license. Violations may result in criminal, civil or administrative penalties.
This transmission may include information on International Traffic in Arms Regulation (ITAR) (22 CFR-120-130) controlled items. These controlled items may not be resold, diverted, transferred or transshipped outside of the United States or to any other country without U.S. State Department approval.
Defense items are subject to final destination approval and granting of an
Export license issued by exporting countrys authorities
---