STOCK OF AMBULANCES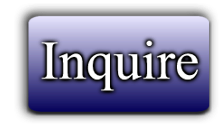 ---
STOCK OF AMBULANCES
NEW STOCK OF AMBULANCES STOCK 08-11-2022
TOTAL 25 UNITS AVAILABLE
YEARS OF EACH MODEL, PRICES AND PHOTOS;
-14 Renault Master units from July 2018, average km 150,000,
Price €31,900 (Immediate delivery)
-11 Peugeot Boxer units from March 2019, average km 150,000,
Price €35,000 (immediate delivery)
SALE OF COMPLETE LOT OR
MINIMUM SALE 6 UNITS: WE DO NOT SELL LESS QUANTITY, AND IN THIS CASE THE PRICE GOES UP €800 PER VEHICLE, AT THE MARKED PRICE.
(PRICE PER VEHICLE BUYING THE WHOLE LOT IS AS REPORTED ABOVE)
TO REVIEW AND REQUEST MORE INFORMATION, THE BUYER MUST SEND HIS LOI AND BANK POF.
VEHICLE RESERVATIONS:
SALE CONTRACT, BETWEEN BUYER AND SELLER
PAYMENT OF 30% OF THE TOTAL AMOUNT AS HOLDING DEPOSIT.
THE RESERVATION COMES INTO FORCE AFTER RECEIVING LOI AND POF, SIGNATURE OF CONTRACT AND PAYMENT OF 30%
WAREHOUSE PENINSULA - SPAIN.
PRICES DO NOT INCLUDE TRANSPORTATION, SALE EXWORK
---