4 units of x ray machines installed the early year in Philippines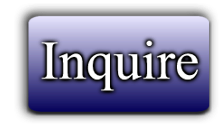 ---
4 units of x ray machines installed the early year in Philippines
our latest installation of many units machines the early year in Philippines market again
Above models of new installation are respectively- 3 units C-arm and one hot selling DRF ( digital fluoroscopy ) system.
C-arm: TBIPLX7000B ii C-arm machine could do ERCP surgery, TBIPLX118F hot selling FPD C-arm which is mainly used for orthopedic surgery,
and TBIPLX112B1 classic ii C-arm machine. DRF system: TBIPLD6000 multifunctional digital radiography& fluoroscopy system.
Anyway for more details please contact us
If you have any request for our x ray machines recently ,please dont hesitate to contact us.
---