COMPLETE HOSPITAL CLINIC FOR SALE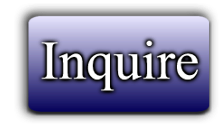 ---
COMPLETE HOSPITAL CLINIC FOR SALE
WE ONLY SELL THE EQUIPMENT, NOT THE BUILDING.
LIST OF MATERIAL IN SPANISH AND FRENCH AND ENGLISH
VIDEO ON REQUEST
HOSPITAL CAPACITY
BEDS FOR PATIENTS
60 BEDS FOR THE ROOMS,
4 BEDS FOR THE DIALYSIS UNIT
4 BEDS FOR THE ICU
TOTAL 68 BEDS
SOME PIECES ARE MISSING IN THE LIST OF MATERIALS SUCH AS TITANIUM SCREWS, GOWNS, MASKS AND MORE THINGS THAT ARE GIVEAWAYS
SEE PHOTOS OF THE WAREHOUSE WHERE IT IS DEPOSITED AND PACKED, READY TO GO TO THE PORT OF DESTINATION
ALSO ATTACHED GENERAL VIDEO OF THE WAREHOUSE.
1 PDF FILE WHERE YOU SEE ALL THE PHOTOS OF WHAT WE SELL WHEN IT WAS INSTALLED IN THE CLINIC BUILDING.
1 file with a list of all the material
ADDITIONAL INFORMATION
AN ENVELOPE IS ATTACHED TO THE FRONT OF EACH NUMBERED BOX AND INSIDE THERE IS A PHOTO OF THE MACHINE THAT IS INSIDE IT. WE HAVE THOSE SAME ENVELOPES IN THE OFFICE NUMBERED FROM 1 TO 68, SEE PHOTOS.
INTERESTED SEND LOI AND BANK POF OR PAY DEPOSIT IN ORDER TO RESERVE
UNBELIEVABLY LOW PRICE €575,000 FOR THE COMPLETE HOSPITAL
OCCUPIES 8-9 APPROXIMATELY 40-FOOT CONTAINER, EXWORK SALE
WAREHOUSE SPAIN
Note: This price does not include the kitchen, which has already been sold.
WE CAN TAKE CARE OF YOUR INSTALLATION IN YOUR COUNTRY, to be negotiated, depending on destination country.
---