2 x 2009 AW139 EMS (Emergency Medical Services) Helicopters with FULL ER (EMERGENCY ROOM) and LIFE SAVING EQUIPMENT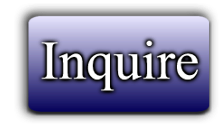 ---
2 x 2009 AW139 EMS (Emergency Medical Services) Helicopters with FULL ER (EMERGENCY ROOM) and LIFE SAVING EQUIPMENT
We are fortunate to offer these two EMS Helicopters. Very high in demand and a great opportunity. These will sell extreamly quickly sio if serious respond by return ASAP
2 x 2009 AW139 EMS Helicopters with FULL ER (EMERGENCY ROOM) and LIFE SAVING EQUIPMENT
We have limited our distribution of this sale as to avoid any discrepancies on delays. This is a great opportunity for doing a direct sale to Government and Military, as well as any other NGO buyers and sponsors worldwide. Both Helicopters will be fully revised and serviced before being released to their new owners. Also there are extra accessories that allow you to turn the Helicopter into a 12 - 18 Passenger VIP Seating.
NB: Before any further information is supplied we will require a full LOI in order to know who is buying the helicopters and where they are going. Secondly we require a POF in order to know that this specific company has the capability to pay.
Average Retail Price ca.: $ 9.6 Million USD each
Our Price Offer: $ 6.5 Million USD each
See attachments for further information and details.
All Informations on these Helicopters: The Leonardo AW139 costsup to $9.652m, according to HeliValue$ data taken in spring 2021. The price of an individual AW139 helicopter will be tied to a variety of factors that are specific to the aircraft. For example, its maintenance history, and its current maintenance condition will play a big part in negotiating an agreed sale price between the buyer and seller. Likewise, the time remaining on the airframe and engines before the next big maintenance inspection or overhaul is due will play a key role, as will modifications and upgrades made to the aircraft. With these and other factors considered, the sale price of an individual aircraft could be greater than, or less than the average retail price for the model year.
In an executive and private transportation role, Leonardo emphasizes the AW139's cabin flexibility, speed, comfort, and performance, noting that it offers "the largest unobstructed cabin" in its class. The Leonardo AW139 is engineered to very high safety standards, while a sophisticated avionics suite works with a 4-axis digital autopilot, 3D Smart View System (SVS), and offers a range of other technological benefits. Overall, the aircraft is known for its excellent handling characteristics, low vibration levels and its ergonomic design, which help reduce pilot fatigue and boost the comfort experienced by VIP passengers. Compared to the AW139, the Leonardo AW189 is a larger platform which can transport a maximum of 19 passengers. The AW189 utilizes two General Electric CT7-2E1 engines, or, alternatively, a pair of Safran Aneto 1-K engines (AW189K).
---