EMB 145/ERJ-145EP/1 x 2012 AW139 for sale for US$7 mil ex Nigeria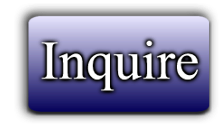 Catalog #158411
Catagory:
Aircraft
Dragon's Price:
CONTACT US
Date Added: May 27, 2023 23:04
Page Views: 117
---
EMB 145
Asking $10.25 million.
The aircraft is currently undergoing its 192 month inspection
further with LOI
ERJ-145EP
aircraft and details of the ongoing maintenance with LOI
The aircraft is ongoing full maintenance and will be in optimal state.
Price is $3.5M
1 x 2012 AW139 for sale for US$7 mil ex Nigeria
The attached is available out of Kazakhstan with an ask of $9.95 million.
It is a highly equipped VVIP AW139 with very low hours
further with LOI
#may
---