New offer of Steam Coal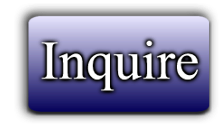 Catalog #54690
Catagory:
Commodities
Dragon's Price:
CONTACT US
Date Added: March 16, 2014 10:19
Page Views: 1
---
New offer of Lead Ore & Steam Coal
We can supply from Indonesia and Colombia, in this email the information and specifications from Indonesia:
Commodity: Indonesia Steam Coal
Kcal: GCV ADB 4900-6800 kcal/kg
Supply Ability: 50.000 MT/ month up to 100.000 MT/Month
Port of loading: South Kalimantan or East Kalimantan
Price Guarantee: Price held firm for 3 month (excluding government increases in taxes).
Delivery Schedule: According to mutual agreement
Price FOB:
51-49: U$D48 MT.
53-51: U$D52 MT.
55-53: U$D55 MT.
58-56: U$D69 MT.
60-58: U$D71 MT.
63-61: U$D80 MT.
65-63: U$D82 MT.
68-65: U$D96 MT.
Price in CFR: (Price FOB + Shipping Cost to destination).
- Shipping cost to China port 10 USD/MT central China,12 USD/MT south China and 14 USD/MT to north China
- Shipping cost to India port 14 USD/MT
- Shipping cost to Pakistan port 16 USD/MT
- Shipping cost to Philippine port 11 USD/MT
- Shipping cost to Vietnam port 8 USD /MT Shipping cost to Seoul, South Korea port 12 USD/MT
Term of Payment: 100% Irrevocable, Confirmed, Transferable, Documentary Letter of Credit at sight.
We issued 2% Performance Bond after receiving the operative payments, never before.
---