P/E ; Use Cheap rig TR 20/03 08:57 A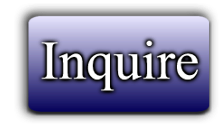 Catalog #55253
Catagory:
Wanted
Dragon's Price:
CONTACT US
Date Added: March 20, 2014 20:14
Page Views: 1
---
P/E ; Use Cheap rig TR 20/03 08:57 A
Client needs a 300 pax accommodation unit with 400 ft spud length. He needs to find a second hand drilling, or acc. unit to convert.
The client is from Arabian gulf.
Could you please help me with several alternatives?
The unit will be a triangular hull self elevating jack up unit with 300 pax acc.
The owner wants to buy a secınd hand an a cheap rig and to convert it to an acc. unit.
Can you find some suitable units for sale with 400 ft spud length?
---